Burgenland Tennis Academy
Welcome to THE Burgenland Tennis Academy. We use an unprecedented concept to engage children and youths in tennis and promote and support their development into elite athletes.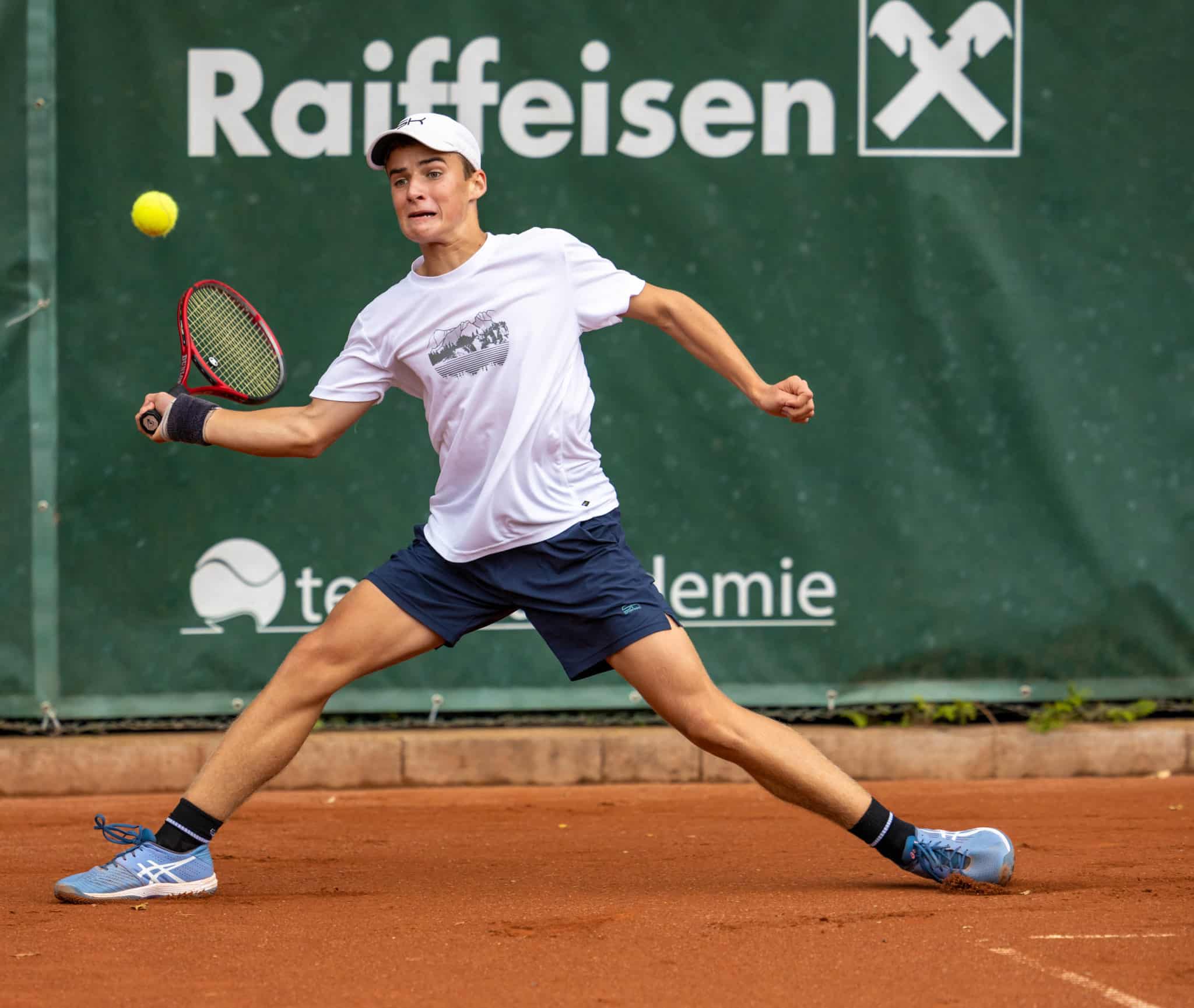 The new tennis training center in Burgenland offers tennis players a comprehensive approach to embark on the journey from beginner to professional while staying in Burgenland, under the supervision of Wolfgang Thiem.
Wolfgang Thiem and his team are in charge of the training of the talent from more…
Under the management of sports scientist and CEO of Sport Burgenland GmbH Anton Beretzki, the more…
Experienced touring coaches accompany and support the athletes at selected national and international competitions more…
Training for competitive athletes
Burgenland enables training to become a tennis professional starting from €833
Hier können Sie sich zum Infotag der Tennisakademie Burgenland am 27.03.2022 registrieren.
Training for competitive athletes
Burgenland enables training to become a tennis professional starting from €833
First steps for registration
You would like to register at the Tennisakademie Burgenland? Please contact us via our registration form.
In the future, the Academy players will be supported on site by trained social educators and will be housed in the hotel rooms of the Kurz Sports Hotel in Oberpullendorf.
Breakfast, lunch and dinner will be offered as buffets. The spa and fitness area is open to the players.
We brought on BSSM Oberschützen as the optimal school partner to enable a dual-track education and training of the young talent.
The Burgenland School & Sport Model (bssm, Burgenländisches Schule & Sport Modell) offers ambitious young athletes the possibility to perfectly combine their sporting career with their school education.
News
The new year has started successfully for the Tennis Academy Burgenland. From January 17th to 23rd, the ITF J60 tournament "Burgenland Juniors" took place in
Read More »
News
The Tennis Academy Burgenland offers all interested players the opportunity to enroll in a dual education school & performance sports program. Since Land Burgenland is
Read More »
News
The academy players Jan Hemetzberger and Thilo Behrmann traveled to Zimbabwe three weeks ago to participate in two ITF tournaments in Bulawayo and earn important
Read More »
The dream of every tennis player is to become Number 1 one day and win a Grand Slam title. Talent and work ethic are essential, but so is the perfect environment. I believe that with the Burgenland Tennis Academy we have created a unique place for focused, motivated young athletes.
The path to becoming a professional tennis player is difficult and long, but I am convinced that everyone who completes their training at the Burgenland Tennis Academy will be successful in their life – whether on the court or in their professional and private life.
Our training philosophy does not just forge excellent tennis players, but also successful personalities.
As head coach, former Austrian champion and ATP Top 400 player Pascal Brunner, is responsible for training the talents at the Tennis Academy Burgenland.
With his years of experience and international know-how, he expands the coaching staff in Oberpullendorf.