The Burgenland Tennis Academy has found the ideal location for the new tennis training center at the Kurz Sports Hotel in Oberpullendorf. The already extant infrastructure, with indoor and outdoor tennis courts, hotel, spa and fitness area, meets all the requirements of a competitive athlete.
The location in Oberpullendorf will release existing synergies, and the Kurz family brings many years of experience in operating sports facilities to the table – from the kindergarten tennis on site, to the local tennis scene in Burgenland and all the way to the international level. By September 2022, 6 indoor hard courts (Rebound Ace) will be built at the existing tennis facility.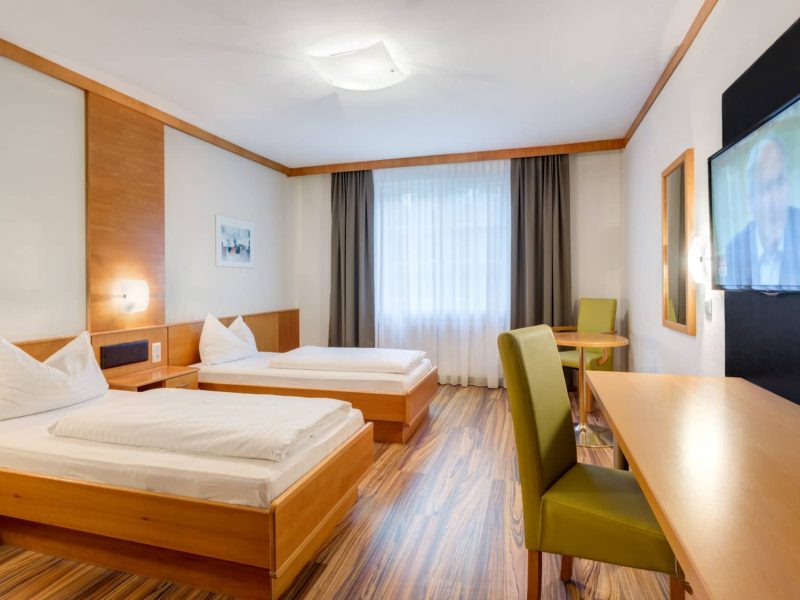 The already existing infrastructure of the Sporthotel Kurz guarantees the accommodation of the athletes directly on the academy grounds. In the future, the Academy players will be supported on site by trained social educators and will be housed in the hotel rooms of the Kurz Sports Hotel in Oberpullendorf. Breakfast, lunch and dinner will be offered as buffets. The spa and fitness area is open to the players.
7 outdoor tennis courts are available for outdoor training. The caretaker checks them daily, guaranteeing their excellent condition and so the best conditions for training.
Academy players can train 24/7 in the on-site fitness area:
300 m2 modernized fitness gym
90 m2 gymnastics hall
Cardio area
Power training area
Functional area
The modern conference rooms can be used for trainer meetings, coordination talks or learning zones for hybrid instruction of the Academy players.
The conference rooms have the latest furnishing and audio-visual equipment.
Following a tiring day of training, the players can use the swimming pool to regenerate and relax.