The Austrian Youth Championships took place last week at the Sportpark Warmbad Villach. We are proud that five of our talented roster players from the Tennis Academy Burgenland, across the U12, U14, and U16 age groups, showcased excellent performances in both the singles and doubles events.
Thilo Behrmann Wins Again
In the prestigious U16 category, Thilo Behrmann, Constantin Neubauer, and Jan Hemetzberger competed at the 2023 ÖTV Youth Championships. Hemetzberger reached the round of 16, where he had to concede in a three-set match to his doubles partner, Florian Doleys. In the doubles, Hemetzberger and Doleys advanced to the semifinals, only to fall to the eventual champions, Maislinger/Rosenkranz-König.
Constantin Neubauer made it to the second round, but unfortunately had to withdraw due to illness during his match against Scharner Benjamin in the second set. This also meant he could not compete in the doubles semifinal alongside academy colleague Behrmann.
Thilo Behrmann, the number 1 in the ÖTV rankings, lived up to his top-seed reputation and reached the finals of the Austrian Championships, dropping just one set. In the finals, with his aggressive and powerful baseline game, he gave the tournament's number 3, Niklas Maislinger from Burgenland, no chance, winning 6:1, 6:1, thus securing the U16 singles title.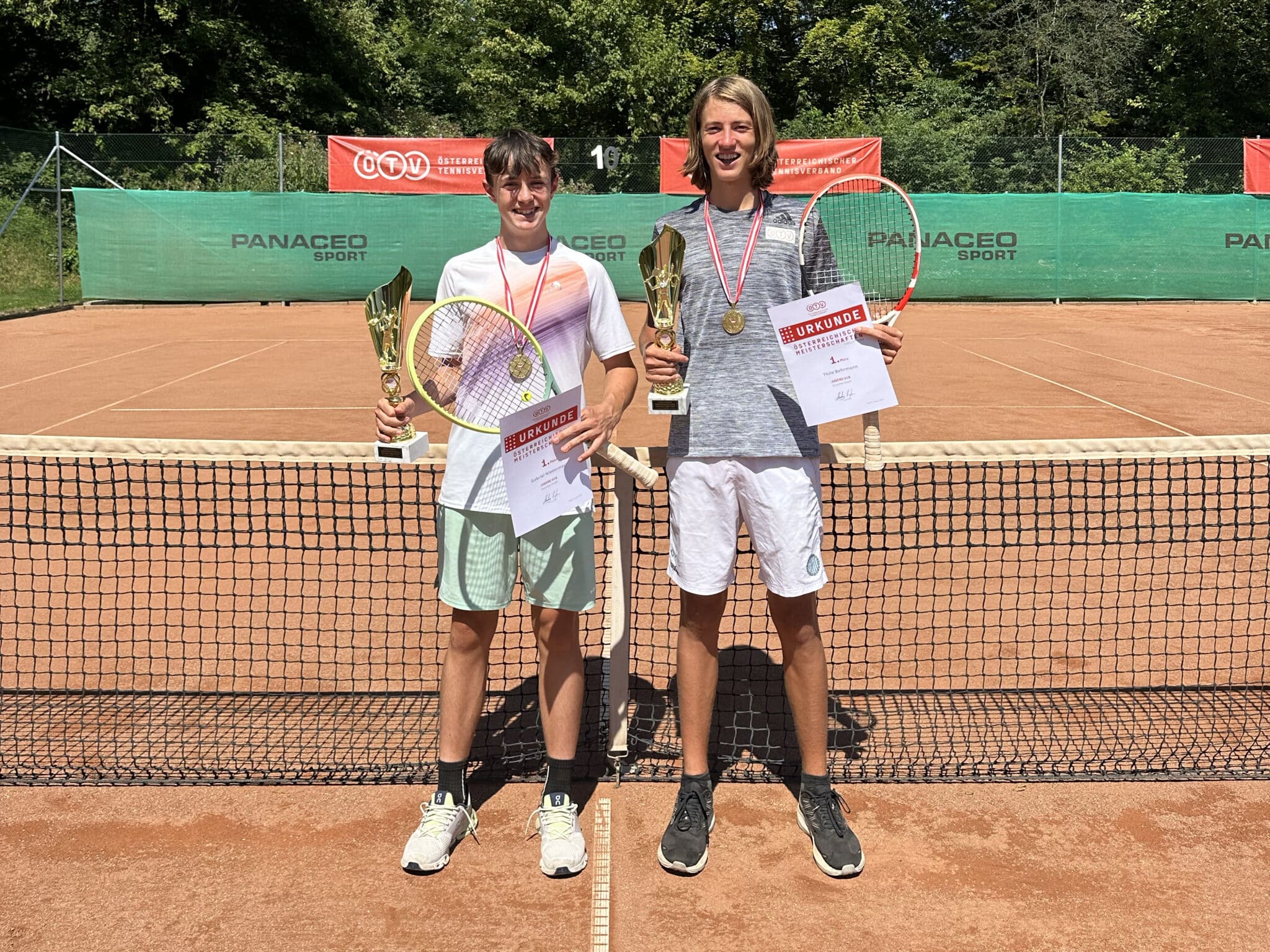 Gabriel Niedermayr's Flawless Victory
The future roster player of the Tennis Academy Burgenland, Gabriel Niedermayr, who will start training in Oberpullendorf from September, displayed an impeccable performance in the U14 category, securing the title without dropping a set. In the U12 doubles, our roster player Henri Mayer and his partner Ricky Kletter battled to the semifinals, where they were edged out by the finalists, Sageder/Mittermayr, in an intense match.
The Tennis Academy Burgenland also extends its congratulations to all other Burgenland players, including Lea Haider-Maurer for her title win in the U14 girls' category.
After a year filled with outstanding achievements and remarkable successes, the Tennis Academy Burgenland is more motivated than ever, well-positioned to carry forward this momentum and passion into the coming years, continuously aiming for significant accomplishments for tennis in Burgenland and Austria.